Serums zijn ondertussen niet meer weg te denken bij een volwaardig verzorgingsritueel. Maar toch blijven ze bij velen weg uit hun skincare routine. Ook al zijn serums geen must, kunnen deze schoonheidsbommetjes wel jouw huid transformeren naar de huid die je altijd al hebt gewild. In deze blogpost leggen we uit waarom serums juist belangrijk zijn en welke het beste bij jou past.
Waarom een serum gebruiken?
Een serum is bedoeld om andere behandelingen te ondersteunen en te versterken waardoor de effectiviteit ook verhoogt. Een serum werkt namelijk diep in op de huidcellen, terwijl de opperhuid zich voorbereidt op andere verzorgingen. Dit komt omdat serums sterk geconcentreerd zijn.
Bring your skin to the next level!
Wij hebben 4 verschillende serums voor jou in de startblokken staan. Elk serum heeft haar eigen voordelen en unieke werking op de huid! Hieronder leggen we ze elk kort uit, zodat jij gemakkelijk jouw match made in heaven kan bepalen.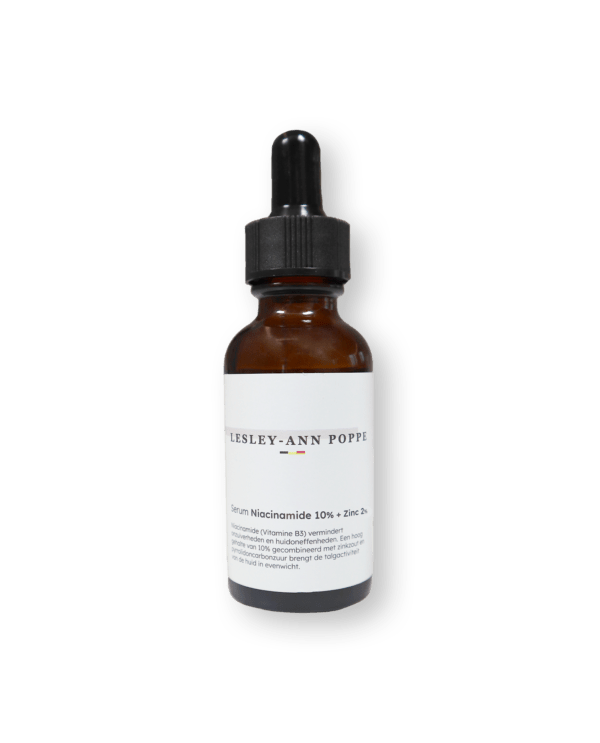 Serum Niacinamide 10% + Zinc 2%
Niacinamide Serum versterkt de huidbarrière, vermindert de talgproductie en werkt ontstekingsremmend. Hierdoor helpt het tegen acné en vermindert het de zichtbaarheid van de poriën.
Niacinamide is een veelzijdig ingrediënt waardoor het bij elk huidtype past, maar personen met een gevoelige huid krijgen hier wel een speciale shout-out want aan hen wordt het vooral aangeraden.
Vitamine C Serum
Vitamine C stimuleert het natuurlijke herstel van de huidcellen en bevordert de aanmaak van collageen, waardoor tekens van veroudering en vermoeidheid zichtbaar verminderen. Deze serum verbetert de huidkwaliteit, vermindert fijne lijntjes en rimpels en ondersteunt een gezonde, stralende gloed en stevige huid.
Onder het motto 'beter voorkomen dan genezen' is het aangeraden dat je Vitamine C in je twenties begint te gebruiken.
Blue Light Protection Serum
De actieve werkstoffen in het Blue Light Protection Serum helpen de huid te beschermen tegen vroegtijdige veroudering. Dit gebeurt door het bestrijden van vrije radicalen van omgevingsinvloeden zoals ozon, vervuiling en blauw licht.
Het serum bestaat uit 100% natuurlijke ingrediënten en antioxidanten, zijnde plantaardige moleculen, cartenoïden en capsanthinen. Het is vegan en is geschikt voor alle huidtypes. Het heeft een gelachtige textuur, trekt snel in en voelt fris aan bij het aanbrengen op het gezicht.
HOW TO USE:
Breng een kleine hoeveelheid van het serum dagelijks aan op je gereinigde huid. Smeer het serum zorgvuldig uit op je gelaat en hals. Laat het even intrekken en sluit je ochtendroutine af met een hydraterende dagcrème en SPF.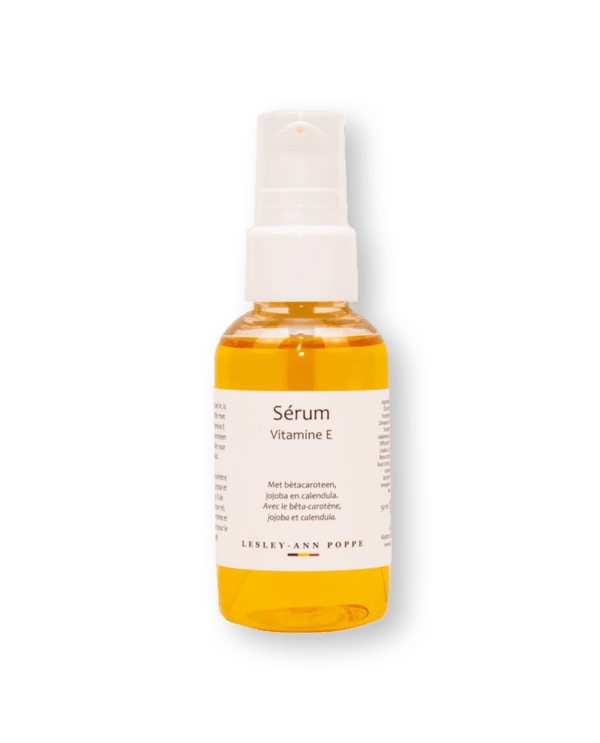 Serum Vitamine E
Het Vitamine E Serum hydrateert de huid en geeft het gelaat een prachtige gloed. Hiernaast voedt dit serum de huid waardoor deze smooth en gezond wordt. Vitamine E vermindert ook rimpels en hyperpigmentatie.
Dit serum breng je best 's avonds aan op je gezicht. Vitamine E heeft een redelijk dikke consistentie waardoor het bij het aanbrengen in de ochtend moeilijker zou zijn om daarna andere producten of makeup aan te brengen. Daarnaast kan je jouw lichaam ook met het serum insmeren.
HOW TO USE:
Breng het serum elke avond aan op een gereinigde huid voor jouw nachtcrème. Vergeet zeker jouw hals ook niet in te smeren!
COMBINEER JOUW SERUM MET EEN BIJPASSENDE DAGCRÈME!
Serum to the rescue