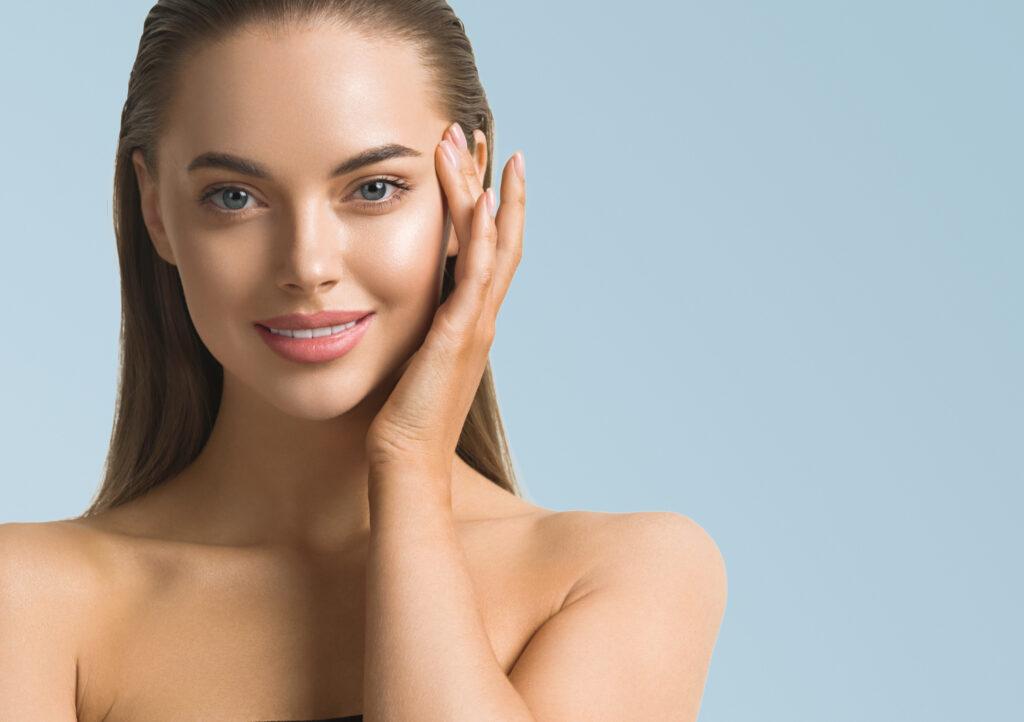 We hebben allemaal wel eens de zin 'om mooi te zijn moet je pijn lijden' gehoord. De dermaroller lijkt op het eerste zicht wel voor deze zin gemaakt. Ook al lijkt deze beauty tool heel intimiderend, is het dat echter niet. De minimaal invasieve microneedlingbehandeling die vroeger enkel bij de dermatoloog kon plaatsvinden, kan je nu ook zelf thuis uitvoeren. Let's get this thing rollin'!
Waarom een dermaroller gebruiken?
Een dermaroller is een huidverzorgingstool die tijdens een micronaaldbehandeling gebruikt wordt en de huid jonger maakt.
Aan de hand van de fijne naaldjes die je over je gezicht rolt, worden er miniscule gaatjes in de opperhuid gemaakt. Dit activeert het helingsmechanisme van de huid en stimuleert de collageen- en elastineproductie.
De behandeling heeft een aantal voordelen maar de belangrijkste zijn het verbeteren van hyperpigmentatie en het actief verminderen van littekens en rimpels. Ook worden verzorgingsproducten gebruikt bij de behandeling via de prikgaatjes beter en dieper opgenomen in de huid.
HEADS UP! 

Gebruik een dermaroller in combinatie met een serum voor de beste resultaten. Maar best gebruik je geen retinol of vitamine C serum. Een product rijk aan hyaluronzuur is dan weer wel een go-to. Deze houdt namelijk vocht vast en helpt bij het vernieuwen van de huid, dat de huidskleur en textuur verbetert.
How to use?
DE VOORBEREIDING:
Het is van groot belang om steeds op een gereinigd gelaat te werken. Best doe je dit ook in de avond omdat je huid anders gevoelig is voor de zon. Ook de dermaroller moet proper zijn. Reinig je dermaroller daarom met een oplossing op alcoholbasis en droog deze vervolgens goed af. Laat je dermaroller op een keukenrol of een propere handdoek liggen.
HET PROCES:
Als je een serum gebruikt, start je met het insmeren van je gezicht met het serum. Eerst rol je verticaal, daarna rol je horizontaal en tot slot diagonaal rollen. Je zou niet meer dan twee minuten moeten rollen. Het is belangrijk om uit de buurt van je ogen te blijven en extra voorzichtig bij je neus en bovenlip te zijn, die extra gevoelig zijn. Ook mag je niet te veel druk uitoefenen, het proces is niet uiterst aangenaam maar het mag geen pijn doen.
DE AFTERCARE:
We raden aan om na elke behandeling een voedend serum en dag-of nachtcrème aan te brengen. Aangezien je huid gevoeliger is moet je ook extra opletten met de zon.
Maak ook telkens je dermaroller schoon door het te desinfecteren. Iedereen houdt van delen maar jouw dermaroller mag je met niemand delen. Denk er ook aan om jouw dermaroller om de drie maanden te vervangen om irritatie van versleten naalden te voorkomen.
De dermaroller is de beauty tool die je huid die extra hulp kan bieden om er op zijn best uit te zien. Shop nu jouw prikkelende tool op onze website en rollen maar!