Streef jij naar de perfecte wenkbrauwen? Onze beautyexperts geven enkele handige tips & tricks, die je verder zullen helpen met het shapen, kleuren en verzorgen van de wenkbrauwen.
HOW TO SHAPE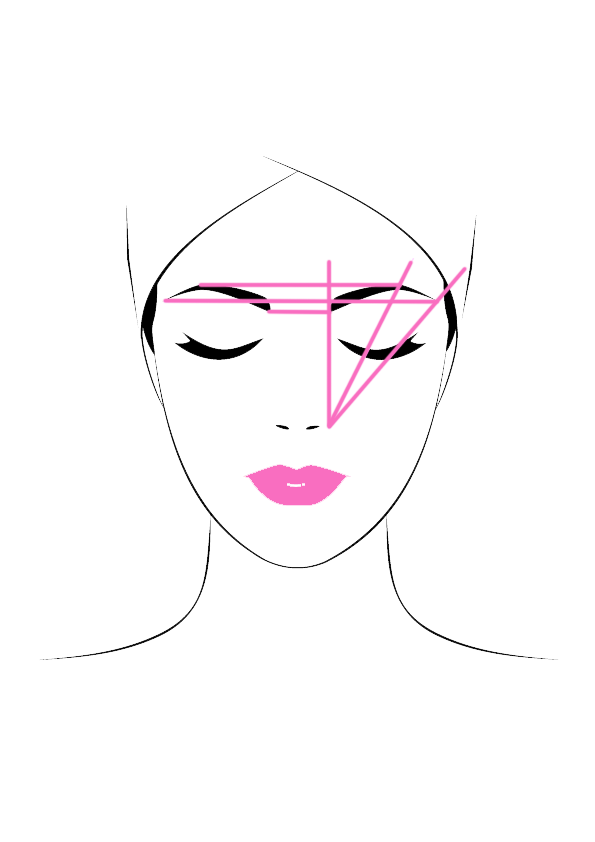 Je wenkbrauwen shapen doe je aan de hand van verschillende technieken. Eerst is het belangrijk om de vorm van je wenkbrauw te bepalen. Via onze browmapping draad kan je eenvoudig de juiste wenkbrauwvorm voor je gelaat vinden en het zorgt bovendien voor een symmetrische uitstraling. Met de draad kan je zorgvuldig de drie punten van de wenkbrauw terugvinden, namelijk het begin, de boog in het midden en het eind. Deze techniek maakt de vorm van de wenkbrauw goed zichtbaar, waardoor je makkelijk alle ongewenste haartjes kan onderscheiden en epileren. Hierbij komt onze super handige wax pen in het plaatje, die de alleenstaande haartjes makkelijk verwijdert.
HOW TO COLOR
De volgende stap is om de wenkbrauwen bij te tekenen of te verven. Volle, natuurlijke wenkbrauwen zijn vandaag helemaal in. Daarom plaatsen wij graag onze Microblading effect wenkbrauw pen in de schijnwerpers. Deze handige tool beschikt over een vierpuntige tip, waarmee je de wenkbrauwhaartjes perfect kan nabootsen. Bovendien mengen ze mooi samen met de natuurlijke haartjes en zorgt het voor een schitterend resultaat.
Verkies je een andere kleur voor je wenkbrauwen? Dan raden we de behandeling Henna Brows aan. Met henna kleur je niet alleen de wenkbrauwhaartjes, maar ook de huid. Hierdoor lijken je wenkbrauwen natuurlijk voller en hoef je niet telkens aan de slag te gaan met een potlood. Bovendien blijft de kleur tot 14 dagen zitten.
HOW TO MAINTAIN
Om je wenkbrauwen in perfect shape & condition te houden, is het ook belangrijk om ze dagelijks te verzorgen. Breng eerst de lash & brow shampoo aan om de wenkbrauwen grondig te reinigen. Eens de wenkbrauwen zuiver zijn van make-up restjes, breng dan het lash & brow sérum aan. Dit is een kératine-behandeling die de wenkbrauwhaartjes gaat voeden, herstellen én beschermen. Laat het sérum ten slotte intrekken, zodat de kératine opgenomen kan worden.